News
CDMO Samsung Biologics Signs a 2nd Major Agreement with GSK, Valued at $296 Million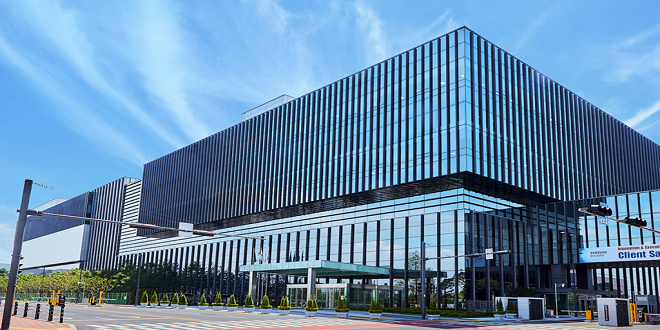 Samsung Biologics is one of the largest contract development and manufacturing organizations (CDMOs) in the world. It continues to grow on a successful partnership with GlaxoSmithKline (UK). The CDMO entered into an eight-year, $231 million manufacturing agreement with GSK in 2020 to produce a range of biologic medicines including Benlysta, a lupus drug. The two companies announced a $296 million second manufacturing agreement.
Although the deal was not disclosed in a regulatory filing filed in October, it did list the products Samsung Biologics would produce, and noted that the partnership will continue to 2030. GSK continues to push for greater involvement in the biopharmaceuticals market with this second partnership with Samsung Biologics.
The arrangement is part of a significant increase in Samsung Biologics' manufacturing capabilities. In October, the CDMO started partial operations at its fourth facility. Full operations are scheduled for 2023. This plant, which is the world's largest single biomanufacturing site, will increase Samsung Biologics' total capacity to 240,000 liters. Its facilities in Songdo in South Korea, have a combined capacity of 604,000.
Samsung Biologics is one of the most important CDMOs. It has expanded its business by partnering with companies such as GSK to increase and scale up manufacturing of biologic medicines.
Expanding CDMO and Biologics Markets
In a presentation at CPHI Worldwide 2022, Kevin Sharp, vice-president of global sales at Samsung Biologics, stated that "the demand for biomedicines will exceed supply by 2026." A strategic partnership with a CDMO like Samsung Biologics, which has a proven track record in the industry, would allow global biotech companies to operate more efficiently and focus their efforts on developing innovative medicines.
GSK and Samsung Biologics have a new partnership, just two years after their initial alliance. This also marks the beginning of their joint involvement in the production of COVID-19 antibodies by Vir pharmaceuticals.
This activity is indicative of the formation of a productive partnership, as the pharmaceutical industry continues its shift to outsourcing manufacturing to CDMOs in the face of an expanding market for biologic drugs.
The market for biologics is expected will grow at a compound annual rate of 8.4% from 2021 to 2028, reaching $567.96 million. The CDMO market is expected to grow at 6.7% between 2021 and 2028.
GSK is turning towards Samsung Biologics in this growing market to increase its involvement with biopharmaceuticals. Meanwhile, the CDMO continues to expand its capabilities to meet increasing demand.
Focus on sustainability
The industry is focusing its attention on sustainability as the demand for CDMO services grows. It is focusing on environmental and social governance initiatives that aim to reduce emissions throughout the biopharmaceutical supply chains.
GSK Biologics and Samsung Biologics are active participants in the Sustainable Markets Initiative. They have joined a health system task force that includes AstraZeneca and Merck KGaA as well as Roche, Novo Nordisk and Roche. This task force aims to achieve net-zero emissions in supply chains, patient care systems and clinical trials.
Samsung Biologics, as the only CDMO on this task force is focused on sustainable development.
James Choi, executive vice-president and chief information and market officer at Samsung Biologics stressed the importance to emphasize sustainability during a session titled "Partnering with CDMOs for a Sustainable Future" at CPHI Worldwide 2022.
Choi explained that the biopharmaceutical sector is responsible for 4% to 5% global greenhouse gas emissions. The other half comes from supply chain operations.
Samsung Biologics has made sustainability a priority by establishing an ESG Committee and joining multiple initiatives, in addition to SMI. These include the Carbon Disclosure Project and Frontier 1.5D.
The CDMO reported in its most recent ESG Report that it had reduced its direct emissions (known as Scope 1 & 2 emissions) by 32.3% in 2021 and set a goal to reduce these emissions by 54.3% by 2026. Samsung Biologics committed to a 25.7% reduction in Scope 3 emissions by 2026. These are emissions that are not directly generated by the company, but which are related to its supply chains.
"Under our 'Driven. "Under our 'Driven. "Our sustainability initiatives strengthen the link between our work and how we accomplish our mission. They also deliver on our core values, which are always putting people first and the environment last.
Samsung Biologics should align itself with GSK as it increases its sustainability focus in the pharmaceutical industry.
Next Steps for Samsung Biologics
Another sign of Samsung Biologics' growth over the past years is the GSK agreement.
In October, the company published its third quarter earnings reports. It reported a cumulative revenue exceeding KRW 2 trillion (approximately $1.4 billion) for fiscal year 2018. Samsung Biologics has seen its growth continue in 2022 with new ventures like the acquisition of Samsung Bioepis, a biosimilar company. However, it is still based on its existing antibody manufacturing partnerships such as those with GSK.
Rim stated in a statement regarding the earnings report that "this quarter saw strong performance, growth and due to a consistent momentum of signing new contracts. This helps us meet client demand and deliver long-term values." We have not only fulfilled our commitments to Plant 4 by launching GMP operations within 23 months of its construction but we also have developed and launched our next-generation bio-technologies, S-DUAL(tm), and DEVELOPICK ™, which will streamline and accelerate antibody development and save our clients time and money.